Constellation Brands AR App Design
We were asked by Constellation Brands to prototype a possible AR app to use with their various craft beer brands.
My application is meant to highlight the quality of the beautiful labels on the Ballast Point brand. The user can scan a coaster while at the bar, browse the available brews, look closer at the beautiful paintings, and order one from within the app.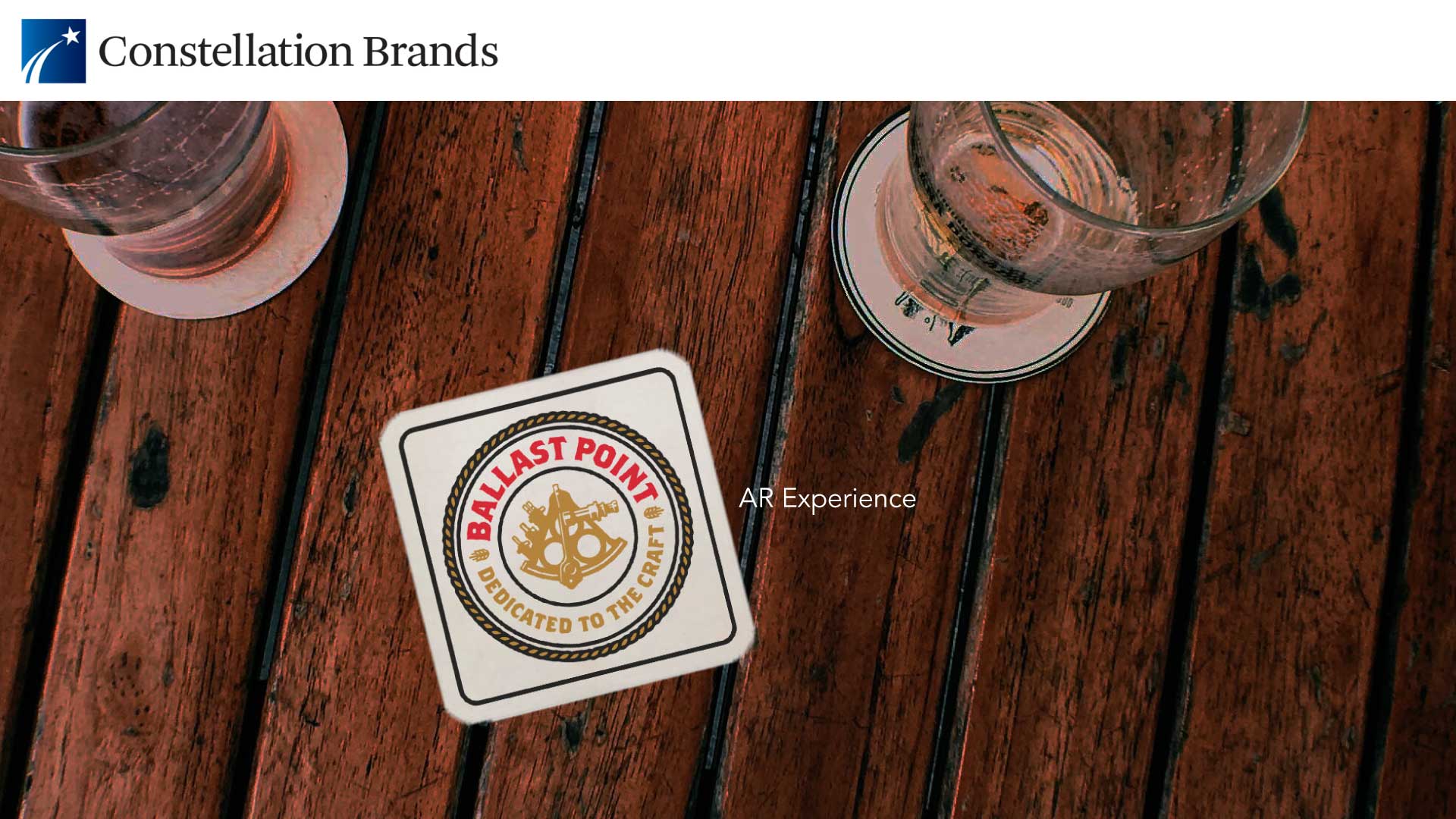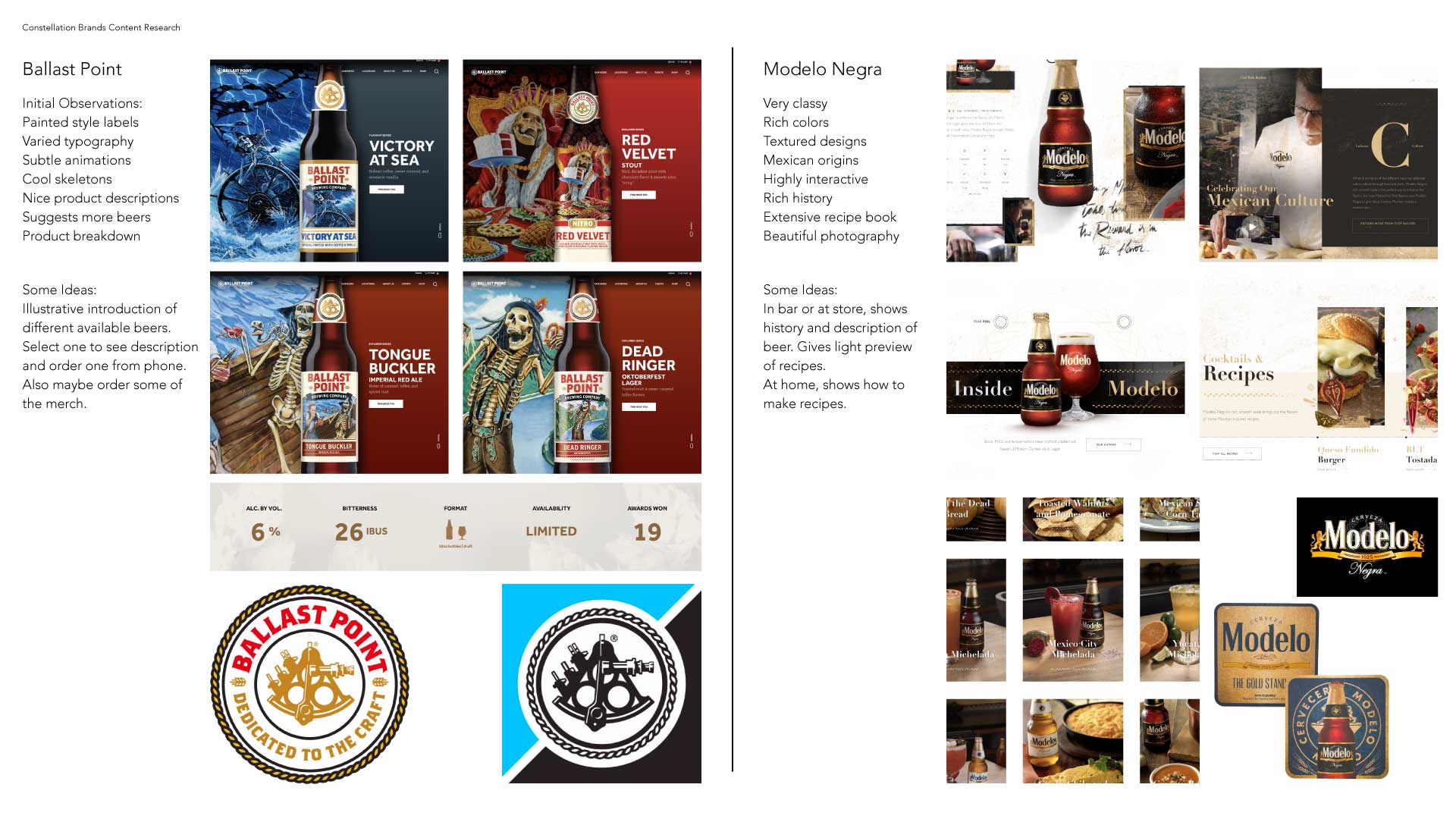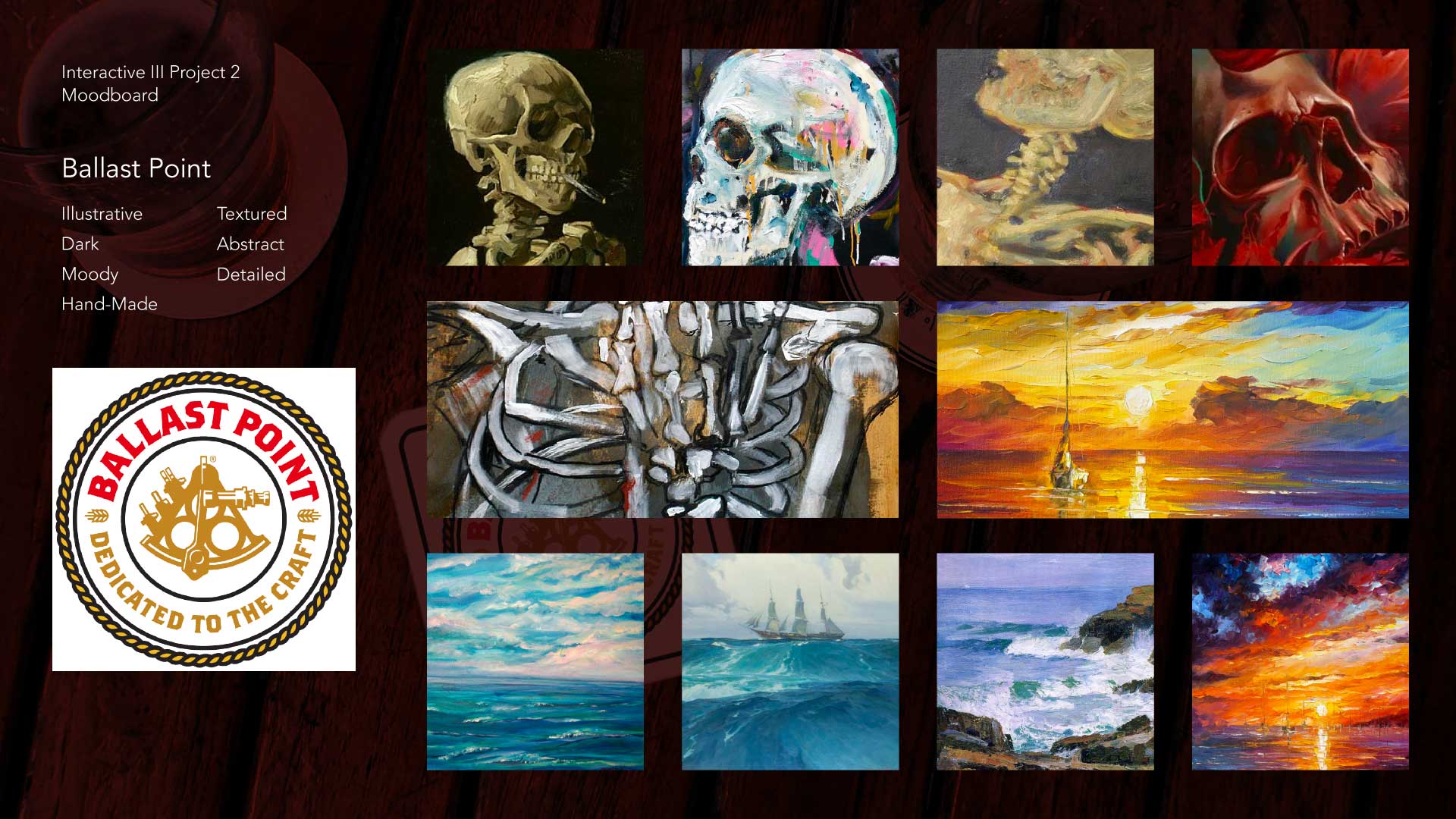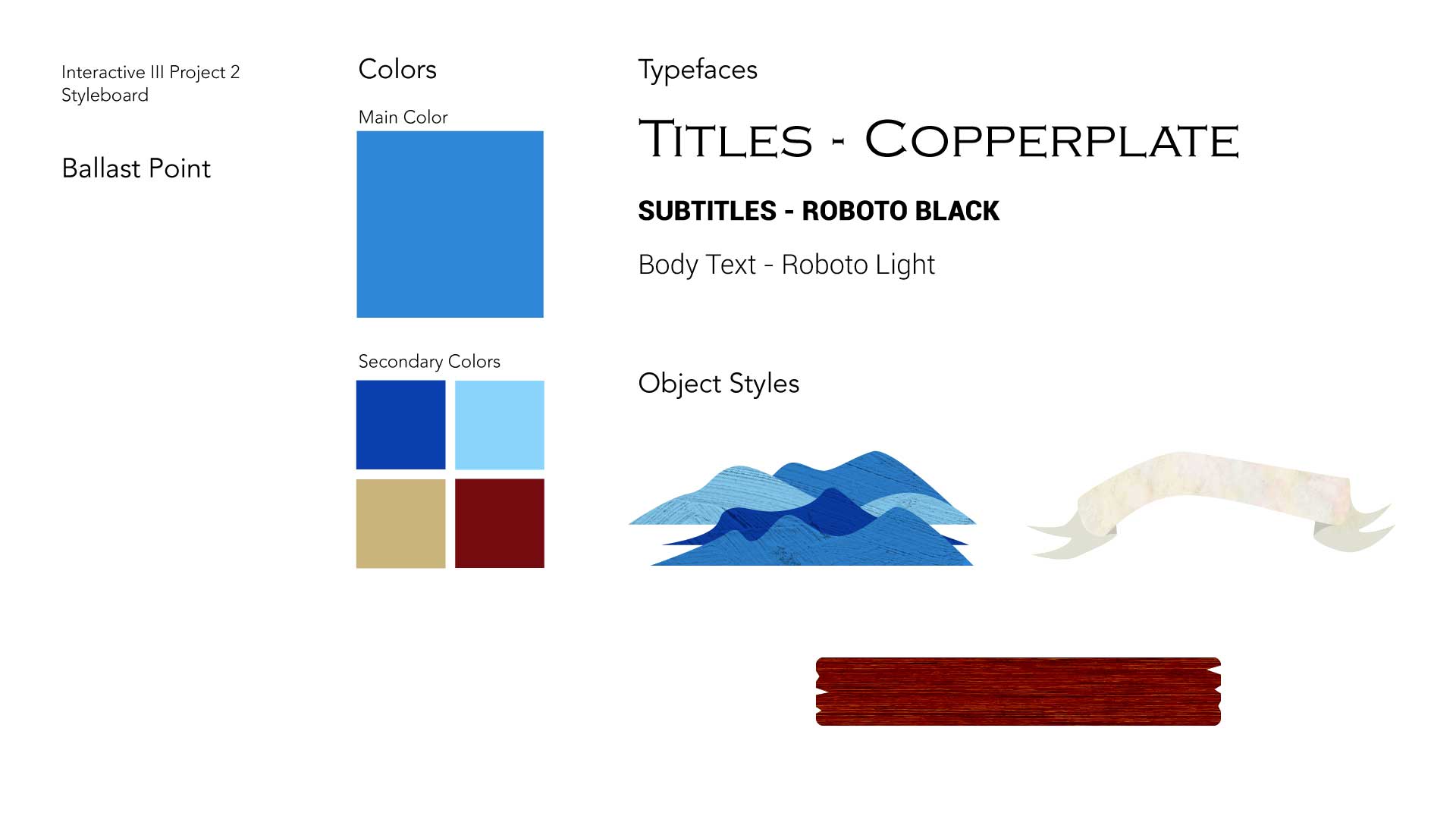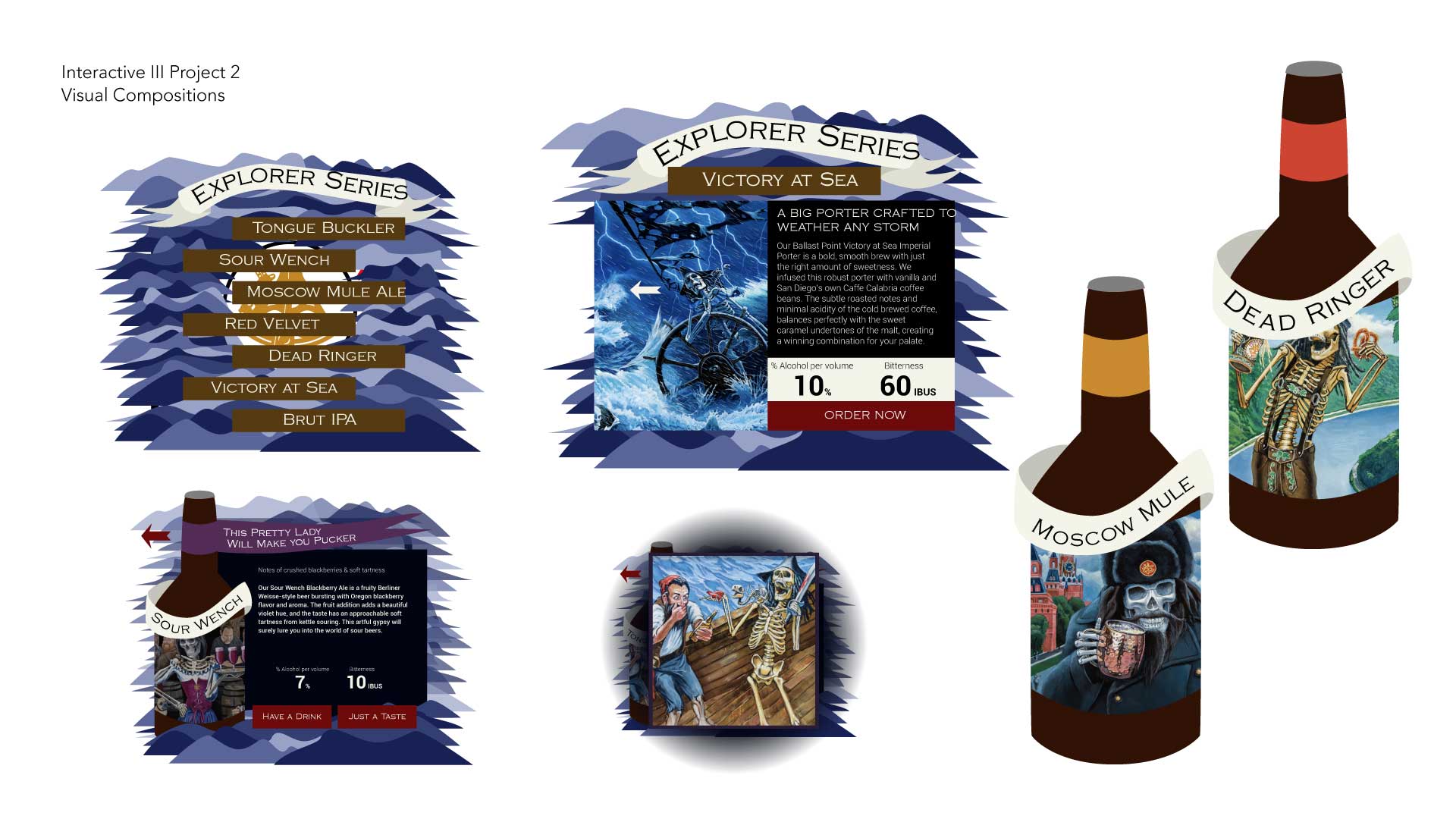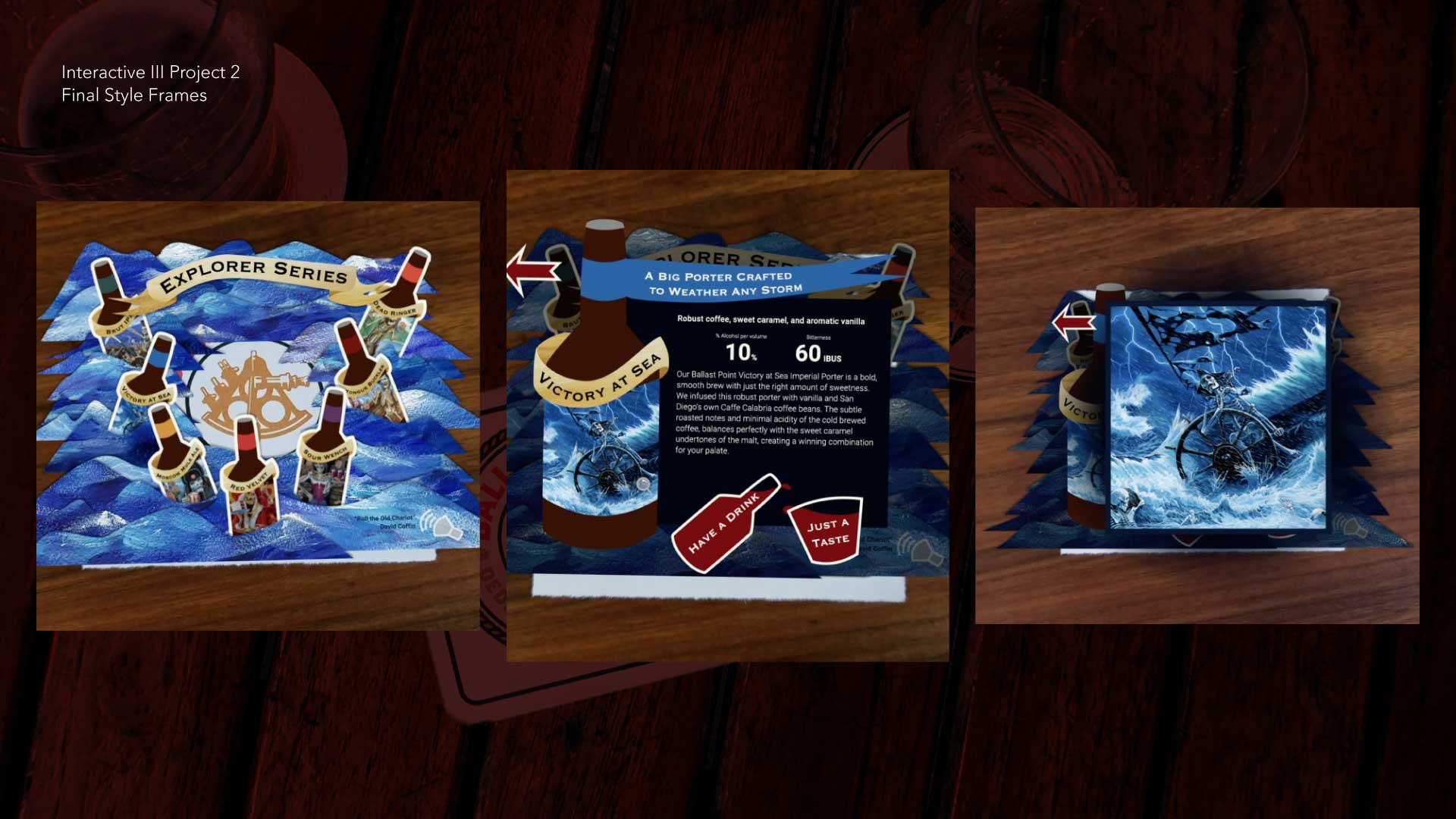 Back to top